STEAM is all about preparing our students for the 21st Century.
STEAM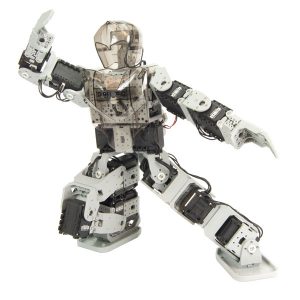 Our world is changing rapidly as the Internet, Artificial Intelligence and Robotics bring about some of the biggest shifts in the Australian workforce ever seen. To best prepare our students to enter the workforce of the 21st Century, we have introduced a number of STEAM-based units and activities to our college curriculum.
STEAM, sometimes referred to as STEM, is the term given to subjects that blend elements of Science, Technology, Engineering, the Arts and Mathematics.
Year 8:
All year 8 students investigate the role robots are having and will have in the Australian workplace and attend a full-day session at Yarra Ranges Tech School (YRTS) to work with robots. The focus of the YRTS day is the use of robots in hospitals and how they are used to help care for children.
Years 9 & 10:
A range of electives are offered with a STEAM focus including:
Programming with the Raspberry Pi
AI
Systems
YRTS Robotics Project
We have been involved in the formation of the Yarra Ranges Tech School and have trained staff who take our junior ICT students in year 8 to work on a number of projects including Robotics.
For information about the STEAM program that is running at Yarra Ranges Tech School please visit http://yrts.boxhill.edu.au/about.html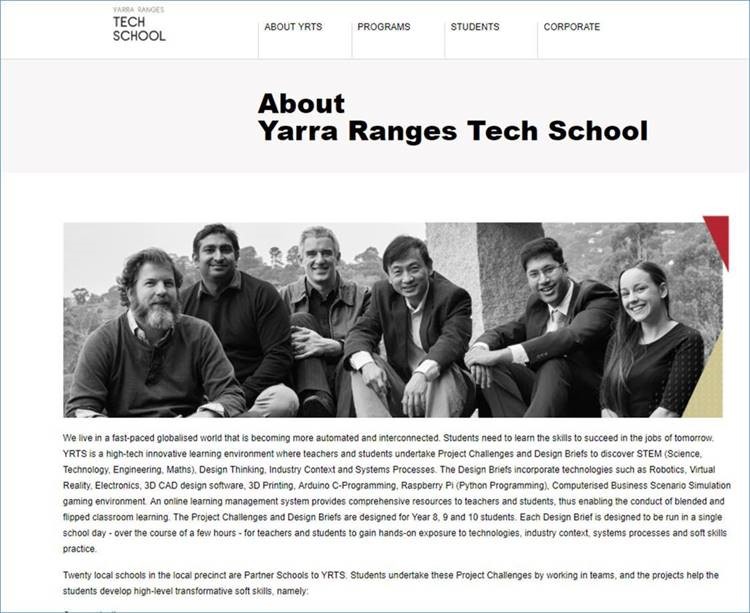 Coming soon to Yarra Hills
We are currently working on a major and exciting STEAM project due to launch in 2019. More news soon.